I miss ASAC so much.. and finally smlm dapat jugak jmp diorg.. since sume org bz, aku pun tak brani nk kaco sgt, especially my Kak Long.. 
Ingat nk lepak2 minum ngn diorg kat mana2 kedai mamak, alih2 kak long decide g sunway.. olrite.. since aku da janji ngn Emy nk bw dia g mkn sedap, so aku angkut la dia skali.. Hehehe.. dan Kak Emi yg pd awalnya sibuk tanak pegi, tetiba plak rs nk itot.. 

Pastu waiting for kak long and friends.. coz i dont have any idea mn diorg nk makan kat dlm tu.. Rupe2nye kakLong da buat reservation dkt Bubba Gump.. Ohoooooooo~ Shrimp Restaurant.. Udang? hehehe.. kita makan dengan kejam!
Thanks a lot to ASAC + hans + k emi + emy coz sudi spending u ol nye valueable time utk budak yg berusia
36
26 tahun nih~ dah tua da aku.. tak sangka da tua2 pun celeb bday atas kusi.. hahahhahaha~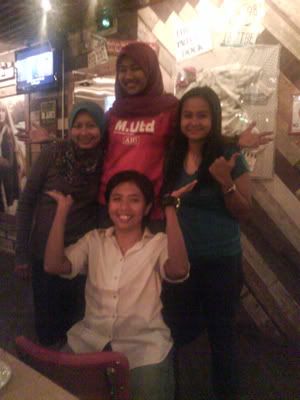 diz is ASAC.. and i miss a lot of our best memories~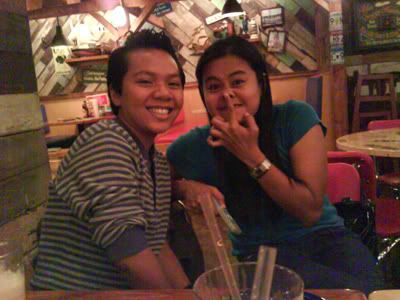 Sape suh amek gambo tak sno'oh?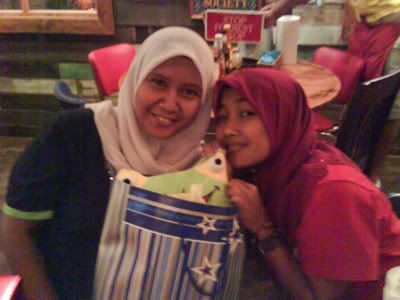 Kak Emi and Aizuemi.. with katak-in-a-paperbag~ still hv no-name!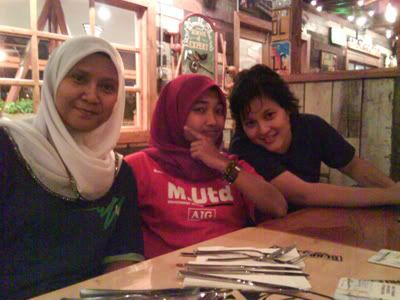 Diapit oleh 2 Emi.. Emilia and Emy..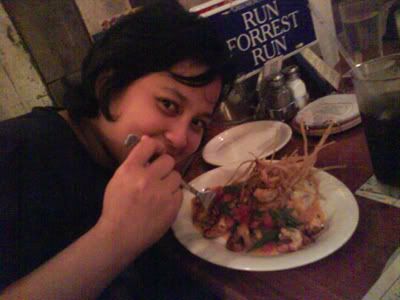 the food looks delicious.. nyummie~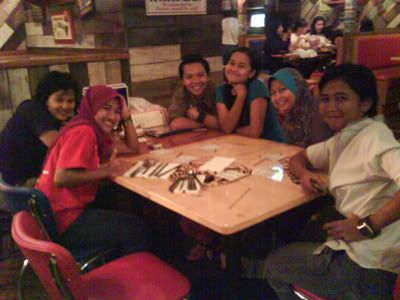 cantek kak long kan? makin tembam.. hehehe~