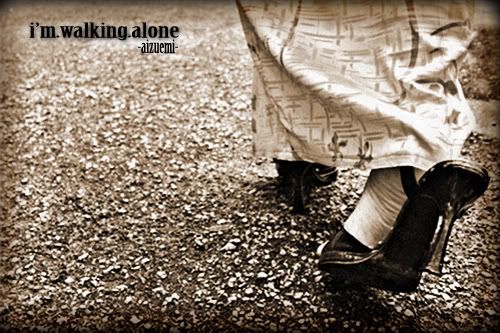 Sometimes I need to apologize. 

Sometimes I need to admit that I ain't right. 

Sometimes I should just keep my mouth shut, 

Sometimes I still feel I'm walking alone.
aku kutip quote di atas daripada lagu Walking Alone dari kumpulan Green Day. Aku tak pernah dengar pun lagu tu, tapi aku rasa cam best je perenggan tu... 
kadang2 kita kene ngaku, ape tindakan / percakapan kita ni, tak semuanya betul.. jgn terlalu ego.. sometimes kita kene la terima kesilapan orang dan akui kesilapan kita.. we aren't GOD.. kita x lari daripada mlakukan kesilapan.. sumtimes pisang mmg berbuah 2 kali.. kita tak pernah sempurna.. 
sepi? sunyi? aku tak rasa sepi dan sunyi setiap kali aku pulang ke serdang.. aku rasa di rumah adalah tempat terbaik utk aku sembunyikan rasa sepi dan sunyi aku.. dulu, waktu aku mengalami krisis dgn seseorang yg sangat2 aku sayang, aku langsung tak leh balek rumah.. pasti aku akan teringatkan dia.. tapi.. sekarang tidak lagi.. so sekarang aku mengamalkan konsep
Home Sweet Home
.. khikhikih~
upss.. lupe.. photo di atas taken by myself.. argghh.. arini nk tembak2 di ar.. huahuahu~