disebabkan nk g Universal Studio dkt US tak mampu, kat Australia pun x berapa nk cukup kewangan, so, marilah kita melawat di Singapore ajer.. Kira cukup baek la dapat juga menjejakkn kaki di sana..
oke.. disebabkan aku cam biasa.. mls nk tulis n3 pepanjang.. pe kata aku sajikan gambar2 sepanjang kami di sana.. nnt aku wat caption kat setiap gambo..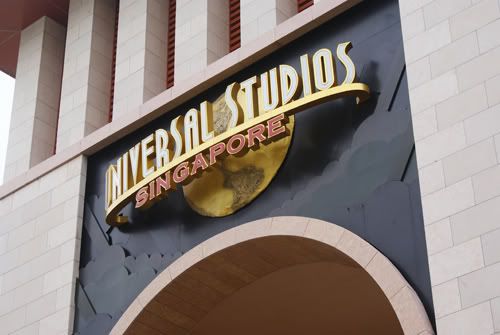 Selamat sampai di Universal Studio Singapore.. USS..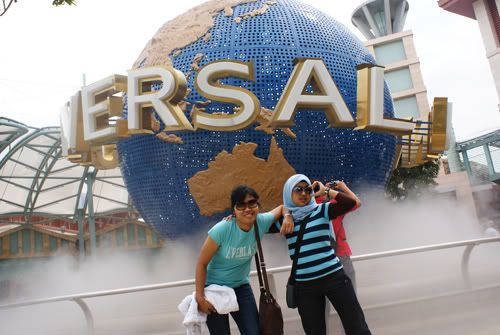 Kamek berbaju belang bersama Rina .. kenapa harus Rina tunduk?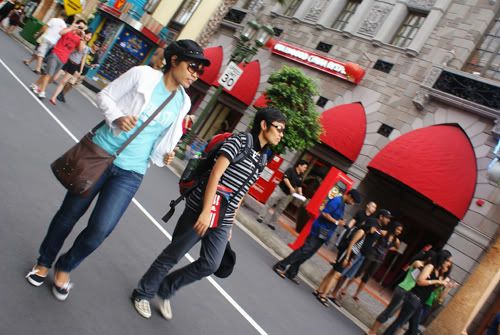 Berjalan penuh gaya di New York..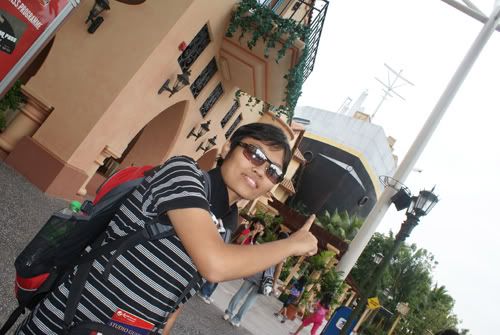 Along dan Kontena tidak dapat dipisahkan..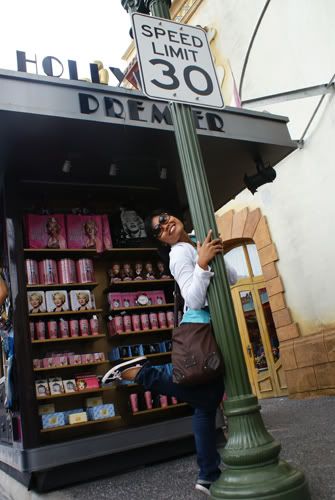 Wow... She's So Sexy.. ahaks~ sbb tu speed limit 30 je kat sini..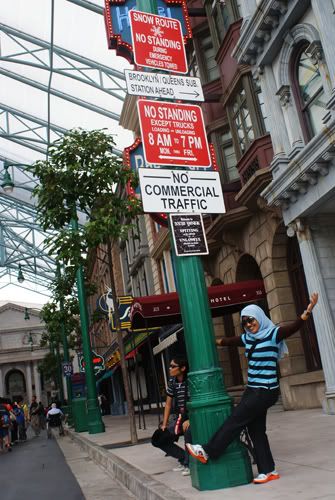 Along tunggu bas ke?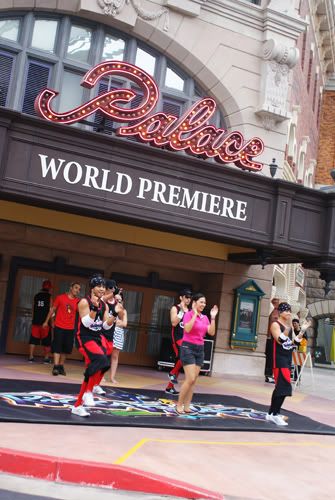 I want no body no body but you... kiut la diorg menari..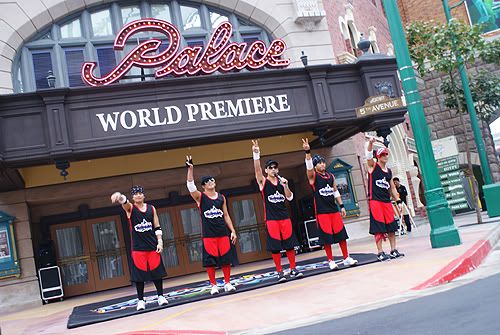 tak sempat nk bgambo ngn diorg.. huhuhu~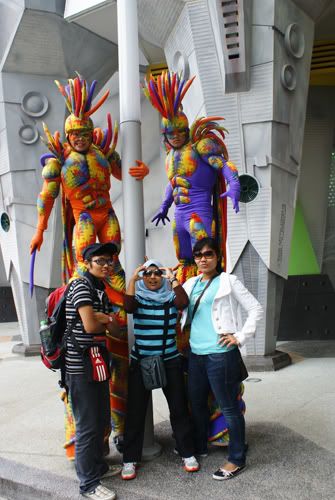 Avatar ..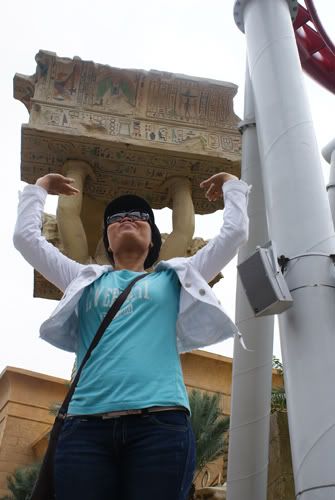 Gagah perkosa wanita ini..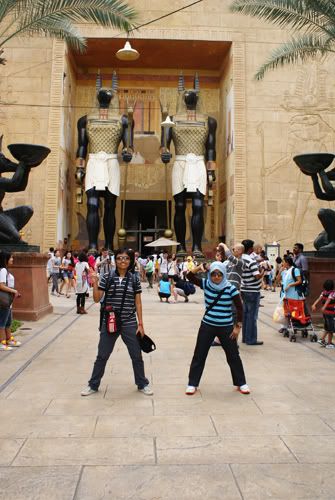 welcome to Egypt.. Revenge of the Mummy~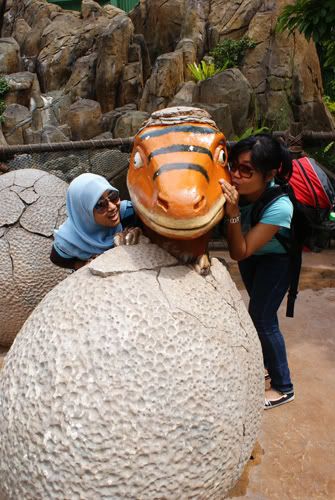 Anak Dinosour.. jmp tepi jalan kat area Jurassic Park~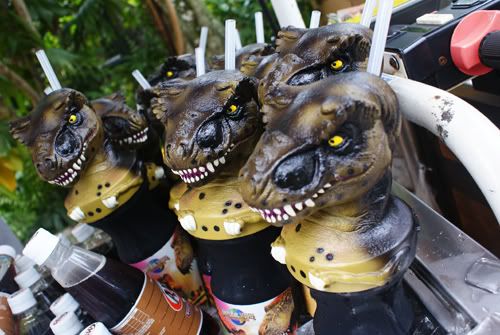 Bekas air pun kepala Dinosour.. geli plak aku nk minum.. hahhahaa~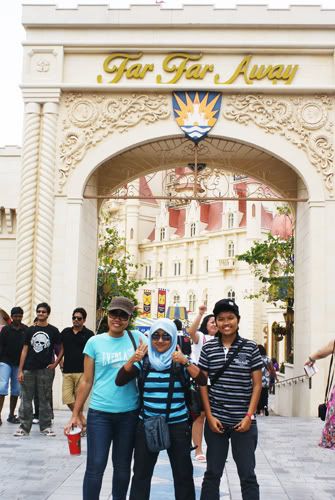 Welcome to Far Far Away.. Nak g mengadap Shrek jap..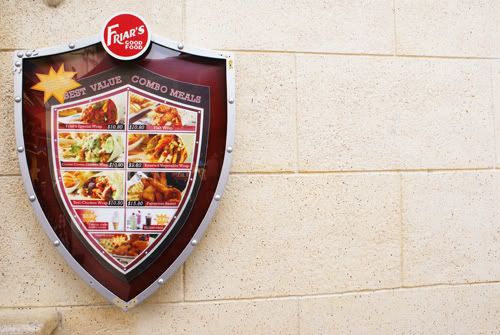 Antara restaurant yg HALAL di sana..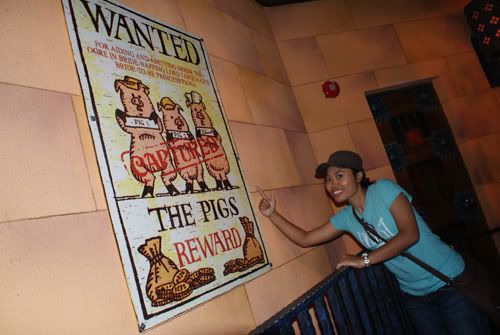 Babi pun Wanted... huhuhuhu~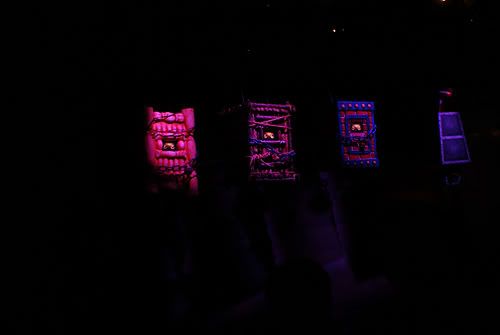 Ni la 3 Babi yang da ditangkap itu..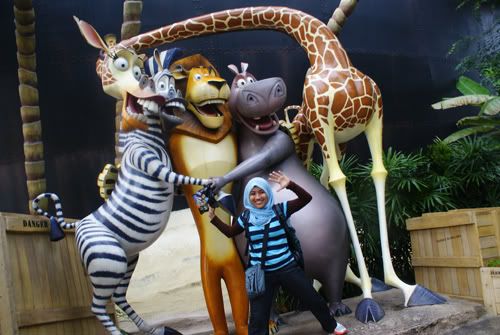 Madagascar team.. aku member baru diorg..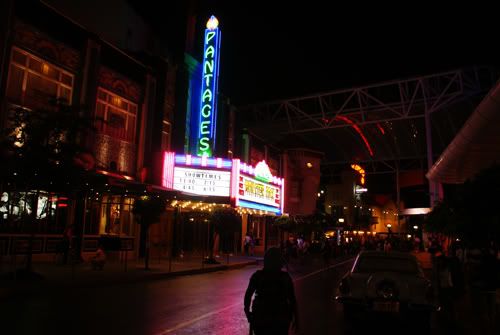 Monster Rock.. sila pergi.. memang BESH~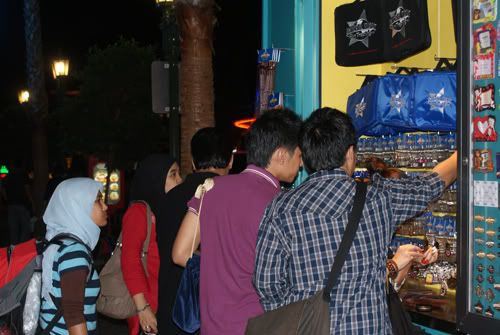 aku pun tatau bile mase gambar aku disnap..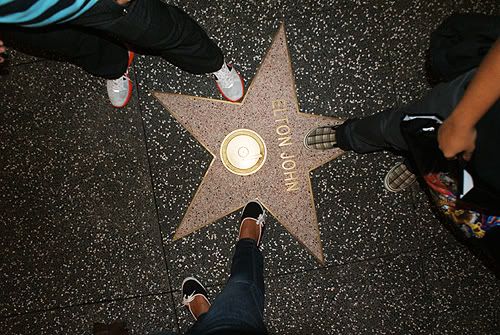 hehehe.. abg Elton John..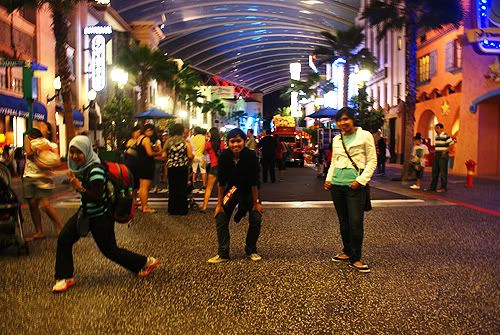 dah.. ni da nk balek da..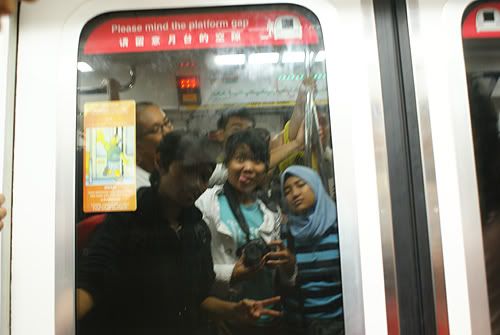 dalam MRT pun sempat..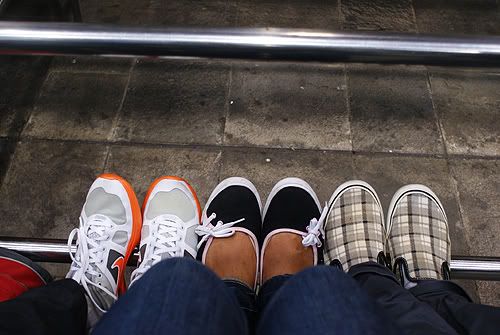 sedang tunggu bas S$0.80 utk pulang ke JB..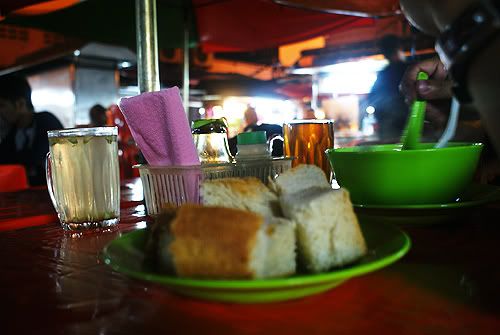 sempat melantak SUP SEDAP~!!!
Opening Hours : 10am to 7pm .. ( tp aku rasa aku stay sana smp kul 10pm gaks.. )
Harga tiket :
S$66 - One Day Pass Monday to Friday
S$72 - Onde Day Pass - Weekends, Public Holidays, Super Peak Periods.
S$118 - Two-Days Pass
Getting There :
Public Buses : RWS8, RWS88 dan 963R ( yg bold tu bas yg kitorg naek.. harga dalam S$2.00 )
Sentosa Express : naik kat VivoCity.. dalam S$3.00 kalo x silap..
MRT : turun kat HarbourFront Station, pastu naik bas RWS8 or Sentosa Express..
Car : hehehe.. korang cari sendiri.. sbb aku tak naek kete..
Taxi : pun sama.. korang survey ar sendiri.. wakkakaka.. tak membantu plak aku..