Thanks to Kak Long a.k.a Ceed for inviting me for diz Premiere .. Jumbo Gajah Biru .. it's a animation movie from Thailand.. dan dialih-bahasakan untuk tontonan rakyat Malaysia terutamanya kanak-kanak.
Honestly, waktu aku mula2 nk pegi, aku terfikir2.. best ke cite nih? Tak busan ke nanti layan cite nih? Leh fight ke ngn Upin Ipin cite nih? dan sekarang aku da dapat jawapan utk setiap persoalan nih.. Aku Langsung Tak Busan.. Cite ni BEST.. dan insyaAllah, kalo promosi gigih, leh pegi jauh ni cite nih... Tayangan sempena cuti sekolah.. Nak tau ape yg best.. kena ar g tgk sendiri .. tayangan bermula 11 Mac 2010...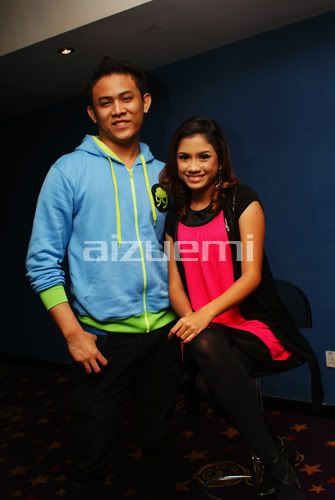 sebagai si Jumbo dan Luna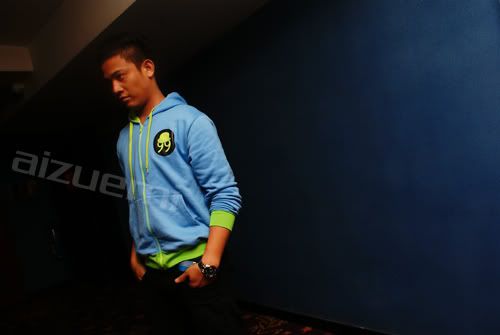 "tau la awk baru 19 tahun... "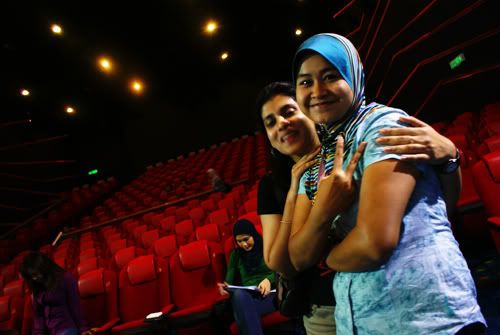 thanks for the invitation.. nextym ajk agi..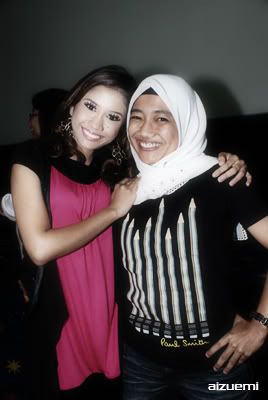 Pertempuran kami semalam adalah tgk sape lebey tinggi..
dan kemenangan menjadi milik Mila..
dia tinggi 6cm je dari aku.. huh~